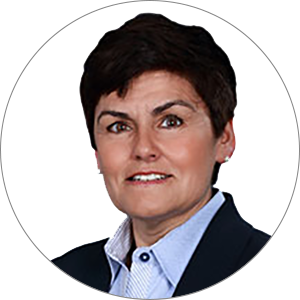 Maryse Bélanger
President & CEO
Maryse Bélanger brings over 30 years of experience with senior gold companies globally with proven strengths in operational excellence and efficiency, technical studies and services. She has provided oversight and project management support through some of the mining industry's key strategic acquisitions. Ms. Bélanger has served as a director of Sherritt International Corporation since February 2018 and as a director of Pure Gold Mining Inc. since February 2020. From July 2016 to July 2019, Ms. Bélanger was President, COO and Director of Atlantic Gold Corporation, where she successfully guided the company in taking its Touquoy Mine in Nova Scotia from construction to commissioning, ramp up and full production, through its eventual acquisition by St. Barbara for C$722 million. She previously, from 2014 to 2016, served as CEO and Managing Director of Mirabela Nickel Ltd. where she is credited with the successful turnaround of the Santa Rita mine in Brazil during a period of extremely low metal prices. From 2011 to 2014, Ms. Bélanger was a senior executive with Goldcorp where she was ultimately appointed Senior Vice President, Technical Services. Prior to Goldcorp, Ms. Bélanger was Director, Technical Services for Kinross Gold Corporation for Brazil and Chile. Ms. Bélanger is an active Board Member of Sherritt, Pure Gold and Plateau Energy Metals and has served on the boards of Mirabela, True Gold, Newmarket Gold and Atlantic Gold.
Read More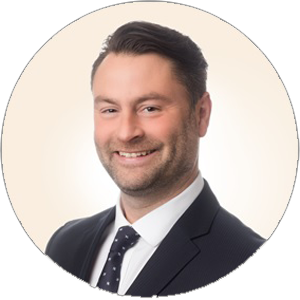 Michael McClelland, CPA, CA
Chief Financial Officer
Michael McClelland has over 15 years of experience in accounting and finance. He was formerly the Chief Financial Officer of Bisha Mining Share Company, an operating subsidiary of Nevsun Resources. He previously worked for Goldcorp as the Mine General Manager at Wharf Resources (now owned by Coeur Mining), and prior to that was Director of Finance, Canada and USA. Mr. McClelland started his career at KPMG LLP as a Senior Accountant with the mining group. He is a Chartered Accountant and has a Bachelor of Arts in Economics from Simon Fraser University in British Columbia, Canada.
Read More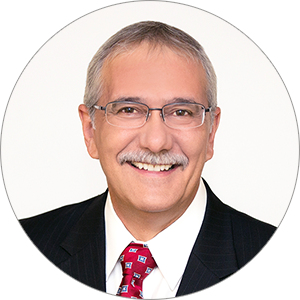 Johnny Pappas
Vice President, Environmental & Planning
Johnny Pappas has a distinguished career in the field of environmental management and permitting. Mr. Pappas recently, from January 2016 to August 2018, held the position of Vice-President, Environmental and Permitting for Arizona Mining where he directed the permitting of the Hermosa Taylor Deposit Project, Director of Environmental Affairs for Romarco Minerals Inc., from September 2009 to December 2015, where he was instrumental in directing the federal and state permitting of the Haile Gold Mine; the first gold mine permitted east of the Mississippi in the last 20 years. He was previously, from May 2008 to August 2009, the Environmental Manager of the Climax Mine. In addition, he has held several Senior Environmental Engineer positions with Pacificorp, Plateau Mining and Santa Fe Pacific Gold. Mr. Pappas holds a B.Sc. degree in Geology and Business Administration. Mr. Pappas is recognized as a leader in his field and has won numerous awards including: the 2003 "Best of the Best" Award – awarded by the Department of Interior's Office of Surface Mining in recognition for extraordinary personal commitment and outstanding contribution for the reclamation success at the Castle Gate Mine and the 2003 "Excellence in Surface Coal Mining Reclamation" Award.
Read More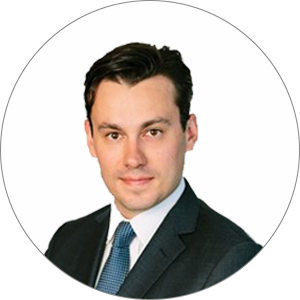 Tom Ladner
Vice President, Legal
Tom Ladner joined Bullfrog Gold Corp. in November 2020 as Vice President Legal. Mr. Ladner is also Vice President Legal for the Augusta Group of Companies, including Titan Mining Corporation and Solaris Resources Inc. Prior to joining the Augusta Group, Mr. Ladner practiced law for over six years in the Securities and Capital Markets group of a major Canadian law firm. In that role, Mr. Ladner advised on multiple M&A transactions valued in excess of $1B and more than 25 public market financings raising in aggregate more than $650M. Mr. Ladner has his Honors in Business Administration (with distinction) from the Richard Ivey School of Business and his Juris Doctor from Western University.
Read More