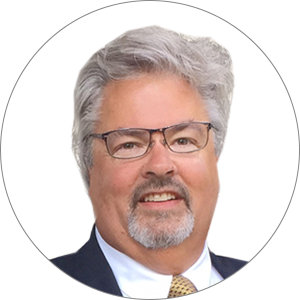 Richard Warke
Executive Chairman
Richard Warke has over 35 years of experience in the mining sector, leading companies through all stages of the mining life cycle from discovery through resource growth, feasibility, permitting and financing into production. Mr. Warke founded the Augusta Group of Companies in 2005. Augusta has an unrivaled track record of value creation in the mining sector, with over C$4.5 billion in exit transactions since 2011. This includes: founding Ventana Gold, which discovered the La Bodega deposit in Colombia, now reported to host over 10Moz of gold, and selling the company for C$1.6B in 2011; founding Augusta Resource, which advanced the Rosemont copper project in Arizona through feasibility and permitting to its sale for C$667M in 2014; Co-Founding Equinox Gold in 2017, which is now a mid-tier gold producer with a market cap over C$2.5B; and founding Arizona Mining, which discovered the Taylor deposit and grew the Hermosa-Taylor deposit into one of the top five primary zinc deposits globally, prior to its sale for C$2.1B in 2018.
Read More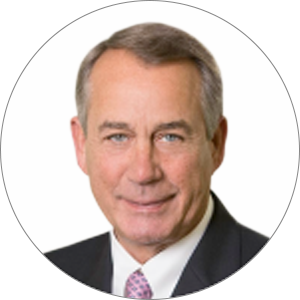 John Boehner
Director
John Boehner served as the 53rd Speaker of the United States House of Representatives from 2011 to 2015. A member of the Republican Party, Mr. Boehner was the U.S. Representative from Ohio's 8th congressional district, serving from 1991 to 2015. He previously served as the House Minority Leader from 2007 until 2011, and House Majority Leader from 2006 until 2007. Following his career in government service, Mr. Boehner joined Squire Patton Boggs, a global law and public policy firm. He earned a Bachelor of Arts in business administration from Xavier University.
Read More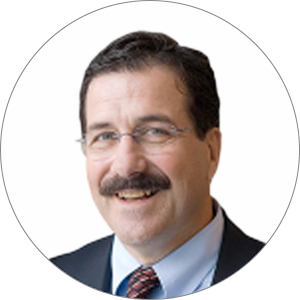 Lenard Boggio
Director
Len Boggio was formerly a partner of PricewaterhouseCoopers LLP (PwC) where he served for more than 30 years until his retirement in May 2012. During that time, he was Leader of the B.C. Mining Group of PwC, a senior member of PwC's Global Mining Industry Practice and an auditor of Canadian, U.S. U.K. and other internationally-listed mineral resource and energy clients. Mr. Boggio is a Fellow of the Chartered Professional Accountants of Canada (FCPA, FCA) and has served as president of the British Columbia Institute of Chartered Accountants and chairman of the Canadian Institute of Chartered Accountants.
Read More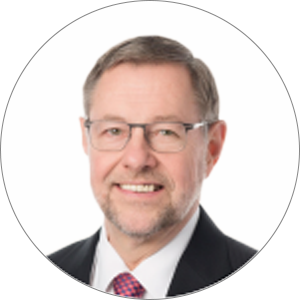 James Gowans
Director
James Gowans has more than 30 years' experience in mineral exploration, feasibility studies, construction and operations, including at the Red Dog and Polaris mines. Mr. Gowans was formerly President and CEO of Arizona Mining Inc., and Co-President and EVP & COO of Barrick Gold. Prior roles include Managing Director of Debswana Diamond Company (Pty) Ltd., President & CEO of De Beers Canada Inc., COO & SVP of International Nickel Indonesia tbk PT, and EVP of Placer Dome Inc.
Read More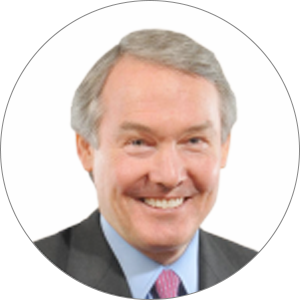 William Mulrow
Director
William Mulrow is a Senior Advisor at the Blackstone Group, an alternative asset manager. Previously, he was Director of Global Capital Markets at Citigroup, Inc., Managing Director of Paladin Capital Group, Senior Vice President and Head of New Product Development at Gabelli Asset Management (now GAMCO Investors), Managing Director in Corporate Finance for Rothschild Inc., and Managing Director and Head of Public Finance Banking for Donaldson, Lufkin and Jenrette Securities Corporation. He is a graduate of the Kennedy School of Government at Harvard University and of Yale College where he graduated Cum Laude and was a Rhodes Scholar finalist.
Read More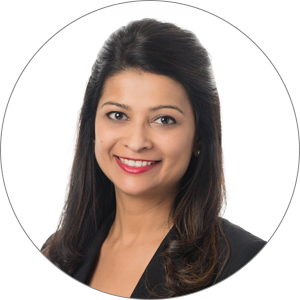 Purni Parikh
Director
Purni Parikh has over 25 years of public company experience in the mining sector including corporate affairs and finance, legal and regulatory administration, and governance. She is President of the Augusta Group of Companies, and was previously Senior Vice President, Corporate Affairs and Corporate Secretary of Arizona Mining Inc. and Vice President, Corporate Secretary of Newcastle Gold Ltd., Augusta Resource Corporation and Ventana Gold Corp. prior to their acquisition. Ms. Parikh obtained a Certificate in Business from the University of Toronto and a Gemology degree. Ms. Parikh is also an Accredited Director, and has worked extensively with boards.
Read More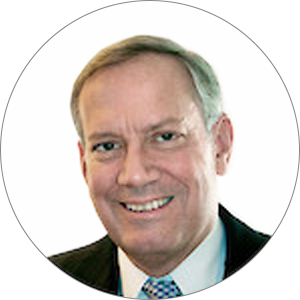 George Pataki
Director
George E. Pataki is the co-founder and Chairman of the Pataki-Cahill Group, a specialized development firm, and serves as Senior Counsel to the international law firm Norton Rose Fullbright. Previously, he served three terms as the 53rd Governor of the State of New York from 1995 to 2006, being elected after serving consecutively as the mayor of Peekskill, an assemblyman in the New York State Legislature, and as a senator in the New York State Senate. Mr. Pataki has vast experience serving on the boards of international conglomerates, private equity firms, and venture capital funds.
Read More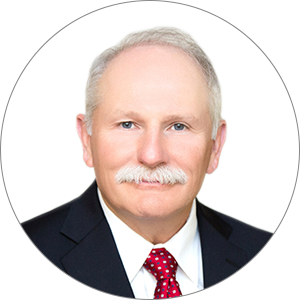 Donald Taylor
Director
Donald Taylor has over 30 years of domestic and international mineral exploration experience taking projects from exploration to mining. He is the recipient of the 2019 Society of Mining, Metallurgy and Exploration's Robert M. Deyer Award and the 2018 recipient of the Prospectors and Developers Association of Canada's Thayer Lindsley Award for the 2014 discovery of the Taylor lead-zinc-silver deposit. Mr. Taylor has worked extensively for large and small cap companies, including Arizona Mining, BHP Minerals, Bear Creek Mining, American Copper and Nickel, Doe Run Resources and Westmont Mining Company.
Read More