Focus on Exploration and development in a Prolific Zinc District
Titan Mining Corporation is a mining company which produces zinc concentrate at the 100%-owned Empire State Mine ("ESM"), located near the town of Gouverneur in St. Lawrence County, New York State. ESM is a group of seven past-producing high-grade operations – ESM #1, #2, #3 and #4, Hyatt, Edwards and Pierrepont mines – which were acquired in December 2016. In 2017, Titan completed a preliminary economic assessment ("PEA") on ESM #4 mine, which had been on care and maintenance since 2008, and restarted operations in early 2018. The company controls more than 80,000 acres and is focused on exploration in the historic and highly-prospective mining district which hosts ESM.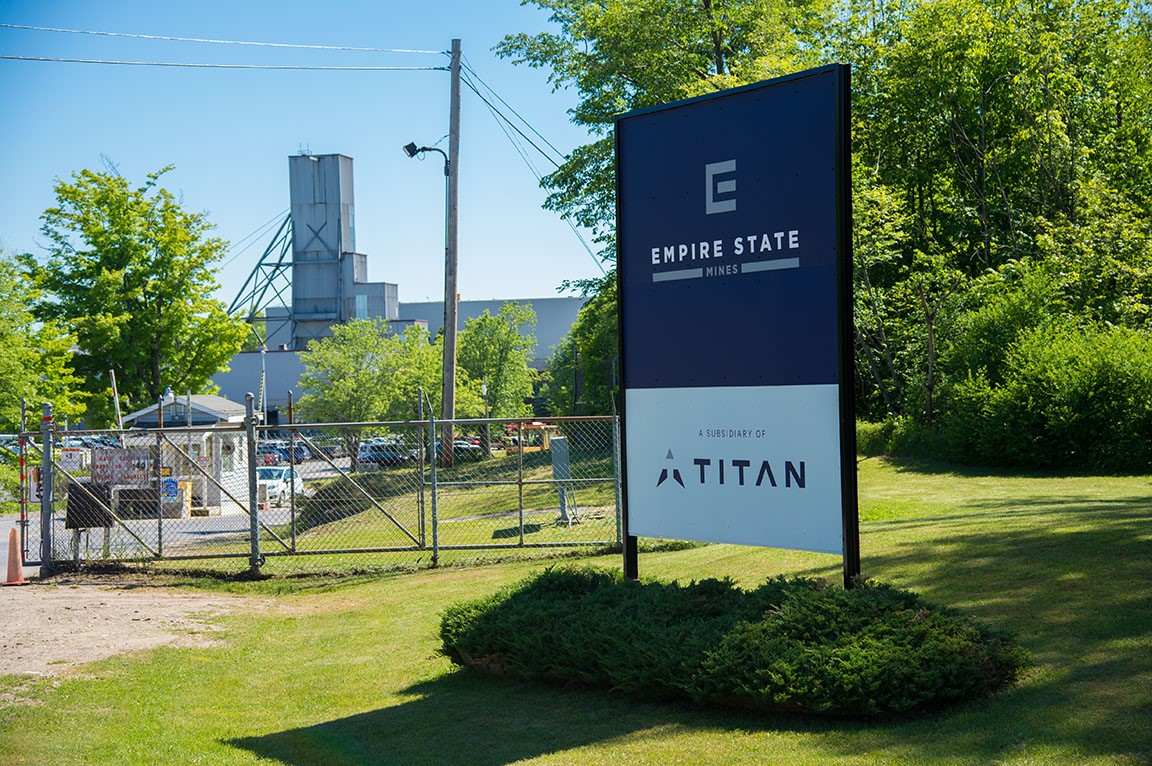 Titan Mining trades on the Toronto Stock Exchange under the symbol TI.
For Further Information
Jacqueline Wagenaar, VP Investor Relations
Direct: 416-366-5678 Ext. 203
Email: info@titanminingcorp.com
Latest News