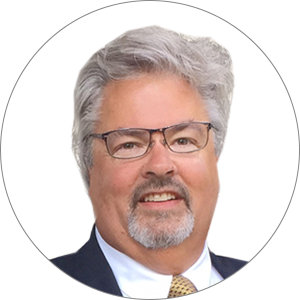 Richard Warke
Executive Chairman
Richard Warke has over 35 years of experience in the mining sector, leading companies from discovery through resource growth, feasibility, permitting and financing into production. Mr. Warke joined Solaris as Executive Chairman in January 2020 when it joined the Augusta Group of Companies, which he founded in 2005. Augusta has an unrivaled track record of value creation in the mining sector, with over C$4.5 billion in exit transactions since 2011. This includes: the sale of Ventana Gold for C$1.6B in 2011; the sale of Augusta Resource for C$667M in 2014; Co-Founding Equinox Gold in 2017, now a mid-tier gold producer with a market cap over C$2.5B; and the sale of Arizona Mining for C$2.1B in 2018.
Read More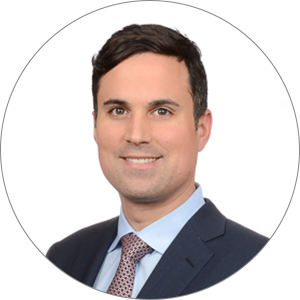 Daniel Earle
President & CEO
Daniel Earle has over 17 years of experience in mining capital markets and global mining operations. Mr. Earle joined Solaris in November 2019. Prior to this, he was the Vice President and Director at TD Securities Inc. where he covered companies in the precious and base metals sectors as an equity research analyst for over 12 years. During that time, he established himself as one of the leading authorities on exploration and development stage mining projects. Prior to joining TD Securities in 2007, Mr. Earle was a senior executive with a number of Canadian and U.S. public mineral exploration and mining companies. He is a graduate and scholar of the Lassonde Mineral Engineering Program at the University of Toronto.
Read More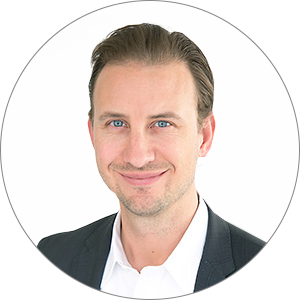 Greg Smith
Director
Greg Smith has over 19 years of executive experience in the mining sector. Since the inception of Solaris in mid-2018, Mr. Smith has been a director of Company and was the former CEO upon until November 2019. Mr. Smith is currently the President and director of Equinox Gold, a mid-tier gold producer. Prior to this, Mr. Smith was President of Trek Mining until it merged to form Equinox Gold in December 2017, and was the CEO of JDL Gold until it merged with Luna Gold in March 2017 to form Trek Mining. Prior to his role with JDL Gold, Mr. Smith held the roles of CEO and founder of Anthem United, President and CEO of Esperanza Resources prior to its sale to Alamos Gold, and CFO of Minefinders Corporation prior to its sale to Pan American Silver. Previously, Mr. Smith has held management positions at both Goldcorp and the mining division of KPMG LLP, and he also acted as a director of Premier Royalty prior to its sale to Sandstorm Gold. Mr. Smith is also a director and the Audit Committee Chair of both Chesapeake Gold and Royalty North Partners. Mr. Smith is a Canadian Chartered Professional Accountant and was the recipient of the 2013 CA Early Achievement Award and the 2014 Business in Vancouver Top 40 under 40.
Read More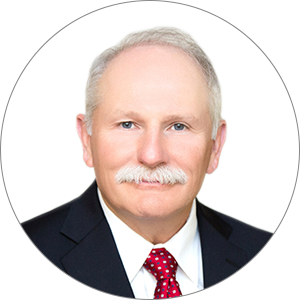 Donald Taylor
Director
Donald Taylor has over 30 years of domestic and international mineral exploration experience taking projects from exploration to mining. He is the recipient of the 2019 Society of Mining, Metallurgy and Exploration's Robert M. Deyer Award and the 2018 recipient of the Prospectors and Developers Association of Canada's Thayer Lindsley Award for the 2014 discovery of the Taylor lead-zinc-silver deposit. Mr. Taylor has worked extensively for large and small cap companies, including Arizona Mining, BHP Minerals, Bear Creek Mining, American Copper and Nickel, Doe Run Resources, Westmont Mining Company, and Titan Mining.
Read More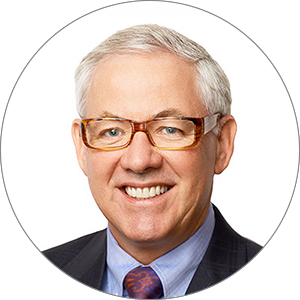 Ron Walsh
Director
Ron Walsh has many years' experience advising on corporate tax and business issues and is founding partner of Walsh King LLP. Mr. Walsh is a Chartered Professional Accountant and has held a number of prestigious professional appointments throughout his career, including amongst others, Governor of the Canadian Tax Foundation, President of the Estate Planning Council of Vancouver, and Public Governor of the Vancouver Stock Exchange. In addition, he has frequently lectured on tax and related matters for professional organizations, and spoken at national and international conferences on tax and business advisory issues.
Read More